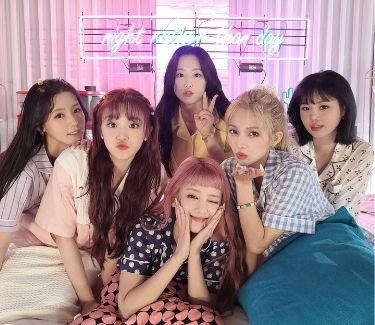 (G)-IDLE (pronounced as G-idol and short for "girl idol"), is an all-female group formed by Cube Entertainment. The group consists of members Soyeon, Miyeon, Minnie, Soojin, Yuqi, Shuhua. They officially debuted on May 2, 2018 with their first EP, I Am, and the title track "Latata".
2010 to 2018: Pre-debut
Prior to their official debut as members of (G)-IDLE, the members of the group have all been exposed in the music and entertainment industry one way or another.
Soyeon was previously introduced as one of the female trainees who represented Cube Entertainment on the hit Mnet survival show, Produce 101. She was among the popular contestants throughout the program, peaking at 10th place on the fifth episode. She made all the way to the final episode, but was ranked at 20th place, so she didn't make the cut to become a member of the winning girl group, I.O.I.
Aside from Produce 101, she also joined the third season of the rap competition, Unpretty Rapstar, where she finished third. On November 5, 2017, before she became part of (G)-IDLE, Soyeon debuted as a solo artist, releasing two digital singles – "Jelly" and "Idle Song".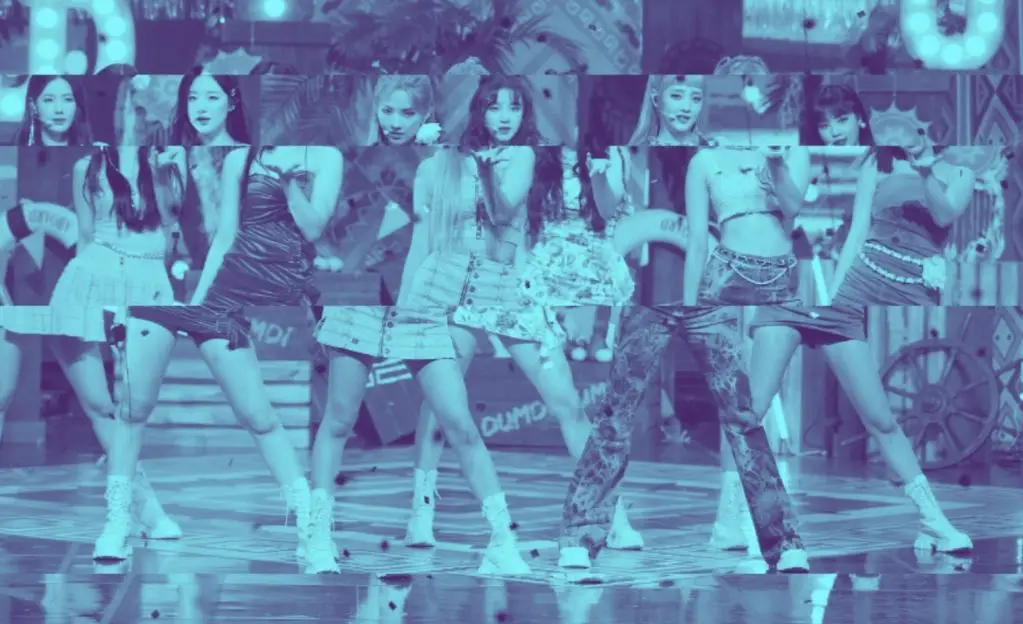 Miyeon used to be a trainee at YG Entertainment from 2010 to 2015 and was among the trainees rumoured to debut as BLACKPINK.
Soojin was a former trainee under DN Entertainment in 2015 with the stage name N.Na. She used to train as a member of the girl group VIVIDIVA, but left the agency before debuting.
Shuhua appeared in the music video for 10cm's "Pet" alongside labelmate Yoo Seon Ho in September 2017. And along with Minnie and Yuqi, she was part of a promotional video for Rising Star Cosmetic. Minnie was also featured in Line Friends' album Dance Party.
From April 2018, Miyeon and Minnie made four cover videos uploaded under the Dingo Music YouTube channel, while Yuqi was also featured in a short video for Dingo Music.
Cube Entertainment announced on March 22, 2018 that Soyeon would be debuting with a new girl group in the first half of 2018. And on April 5, they revealed the name of the group to be "(G)-IDLE".
Beginning April 8, Cube Entertainment revealed the members of the group with the release of individual photos of Miyeon and Yuqi, followed by Soojin and Shuhua, then Minnie and Soyeon.
2018: Official debut and immediate rise in popularity
(G)-IDLE officially debuted on May 2, 2018 with the release of their mini album I Am, along with the title track "Latata". Their debut showcase was held on the same day at the Blue Square iMarket Hall, while they performed their official debut stage on a music program the following day on Mnet's M Countdown.
Within two days from the release of the music video for "Latata," (G)-IDLE achieved 2.2 million views. I Am also debuted at number 13 on the Gaon Album Chart, and debuted at number seven and peaked at number 5 on Billboard's World Albums chart. Their lead single, "Latata", which was composed by Big Sancho and leader Soyeon, debuted at number 35 on the Gaon Digital Chart.
(G)-IDLE got their first ever music show win on SBS MTV's The Show on May 22, followed by another win on M Countdown two days later. One month after their debut, the group charted on Billboard's Social 50 at number 36.
On June 8, they debuted in the girl group brand reputation rankings by topping the list for June. The rankings were determined through an analysis of consumer participation, media coverage, interaction, and community indexes among various girl groups. (G)-IDLE shot to first place of the rankings with a brand reputation index of 10,038,719.
What is the (G)-IDLE fandom named?
The fandom for (G)-IDLE are called Neverland
(G)-IDLE Masked Singer Appearances
Miyeon
Yuqi