Apink is an all-female group formed by Plan A Entertainment (formerly A Cube Entertainment) in 2011. The group is originally composed of members Chorong, Bomi, Eunji, Naeun, Namjoo, Hayoung, and Yookyung.
However, Yookyung left the group in 2013 to focus on her studies. The group made their official debut on April 19, 2011 with the min album Seven Springs of Apink, along with the title track "I Don't Know".
Apink Pre-debut
A Cube Entertainment first began introducing trainees for a new girl group they were forming in February 2011. The group will be called "Apink" with Son Na-eun as the first trainee to be introduced. She was featured in the music videos for Beast's songs "Soom," "Beautiful," and "Niga Jeil Joha (I Like You Best)".
Next was Park Cho-rong, who appeared at the end of Beast's Japanese music video for "Shock" and was introduced as the group's leader.
She was followed by Oh Ha-young, then Jeong Eun-ji, who was introduced by the agency through a video of her singing Jennifer Hudson's "Love You I Do".
Hong Yoo-kyung was the fifth member to be introduced, also through an online video of her playing the piano.
The last two members, Yoon Bo-mi and Kim Nam-joo, were introduced through the group's reality show, Apink News.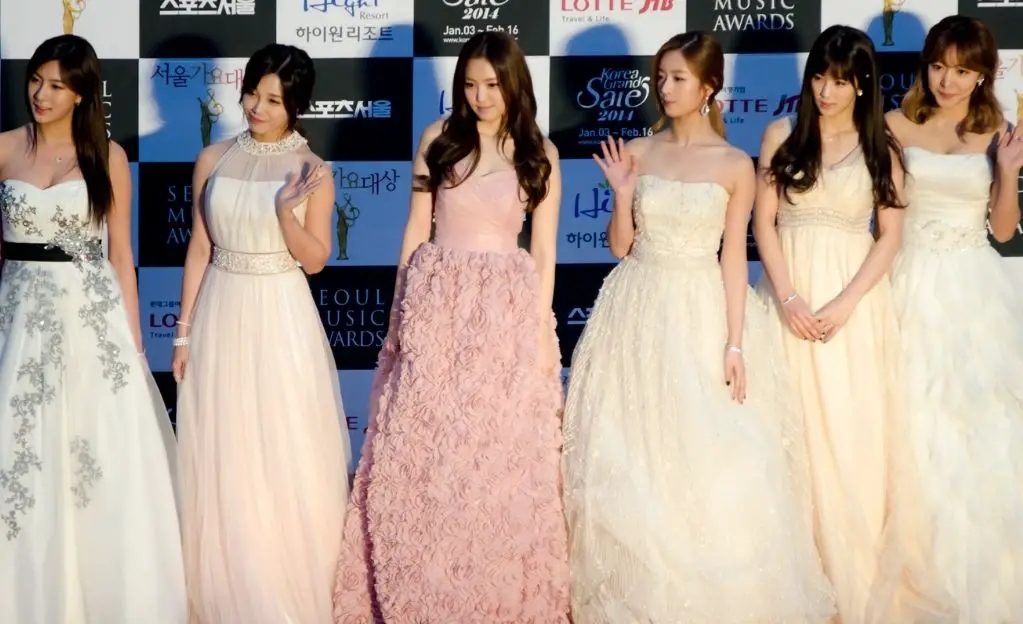 Prior to their official debut, the girls appeared on the documentary-style reality show Apink News, which aired on the cable channel Trend E. The show chronicled the process Apink members had to go through for their debut.
The episodes were hosted by various celebrities, including G.NA, Mario, MBLAQ's Seung Ho and G.O, Beast, 4minute, 2AM's Jinwoon, Secret's Sunhwa and Hyoseong.
The week before Apink's scheduled debut, they released their first television commercial for Ceylon Tea.
2011: Official debut, Seven Springs of Apink, and Snow Pink
The group released their debut EP, Seven Springs of Apink, as well as the music video for its lead single, "Mollayo," on April 19, 2011. The album features a total of five songs, including "It Girl" and "Wishlist" and peaked at number 6 on the Gaon Albums Chart. The music video for the title track "Mollayo" featured Beast's Lee Gi Kwang.
On April 21, Apink made their debut stage performance of "Mollayo" on Mnet's M Countdown as part of album promotions. The group promoted the song for several months and followed it up with promotions for "It Girl".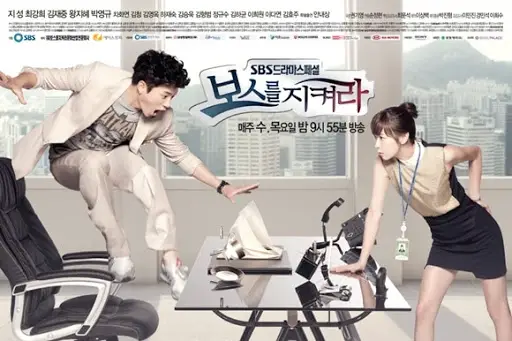 In November, Apink began recording the reality television show Birth of a Family alongside male idol group Infinite. The show followed the two groups and their efforts to care for abandoned and mistreated animals over the course of eight weeks.
On November 22, the group released their second EP, Snow Pink, featuring the title track "My My" composed by Shinsadong Tiger and Rado. Promotions for the song and the new EP began on November 25 with a performance on KBS' Music Bank. "My My" peaked at number 16 on Gaon's digital chart and Billboard's K-pop Hot 100.
Aside from music show stages, Apink also had a one-day idol tea café where they served fans raise profits for charity.
Also in the same month, Apink won the "Female Rookie Award" at the 2000 Mnet Asian Music Awards held in Singapore, the group's first major music award since debut.
The following month, Apink and Beast released a music video for the song "Skinny Baby" for the school uniform brand Skoolooks.
2012 to 2013: Yookyung's departure and rise in popularity
Apink welcomed 2012 with four more "Rookie Awards" from the Korean Culture & Entertainment Awards, the Golden Disk Awards held in Osaka, the High 1 Seoul Music Awards in Seoul, and the 1st Gaon Chart Awards.
In January, the girls won their first music show award on Mnet's M Countdown for "My My".
Apink brought their music to the Canadian Music fest in March and gave their fans three more seasons of Apink News. For the show's third season, which aired in June 2012, the members also contributed as writers, camera operators, directors, and in doing other production jobs.
For their one-year anniversary since debut, the group released the single "April 19" composed by Kim Jin Hwan and leader Chorong. The song was then included on their first studio album, Une Année, which was released on May 9.
Apink began their promotions for the album with weekly appearances on music programs where they performed the title track "Hush" until June. Album promotions carried on until July alongside with the release of the group's third single from the album, "Bubibu". The song was chosen by fans through a poll conducted on Mnet's website.
Come 2013, Apink recorded another single with Beast to promote the school uniform brand Skoolooks.
On January 5, they performed several of their songs at the AIA K-POP 2013 concert in Hong Kong together with other Cube Entertainment groups 4Minute and Beast.
In April, it was announced that member Yookyung will be leaving the group to focus on her studies.
Apink released their third EP, Secret Garden, along with the title track "NoNoNo" on July 5.
"NoNoNo" bacame the group's highest charting single, peaking at number 2 on Billboard's K-Pop Hot 100 chart.
In the same month, they were appointed as honorary ambassadors for the Seoul Character and Licensing Fair 2013.
In November of the same year, Apink won the Next Generation Global Star award at the 2013 Mnet Asian Music Awards.
By the end of the year, the group collaborated with Cube Entertainment artists, Beast, 4Minute, BTOB, G.NA, Roh Ji-hoon, Shin Ji-hoon, and Kim Kiri for "Christmas Song," as well as with B.A.P for the special song release "Mini" for Skoolooks.
2014: Pink Blossom, Japanese debut, and Pink Luv
2014 was met by the release of "Good Morning Baby," which was composed by Duble Sidekick, to celebrate Apink's 1,000th day since debut. The song peaked at number 6 on Gaon's weekly chart.
On March 31, the group released their fourth EP, Pink Blossom, along with the music video for the title track "Mr. Chu," also by Duble Sidekick. The song peaked at number 2 on Billboard's K-Pop Hot 100 chart and earned Apink a total of six music trophies. At year-end music award shows, "Mr. Chu" was also recognized as the eighth best-selling digital song in 2014, according to Gaon's year-end chart.
In June, members Bomi and Namjoo debuted with the sub-unit Apink BnN, releasing the single "My Darling" for Brave Brother's 10th Anniversary Project. The song was later included on Pink Luv, Apink's fifth EP. On July 8, Eunji and labelmate Huh Gak released the single "Break Up to Make Up" as part of the A Cube for Season #Sky Blue project. The single ranked first on Gaon's weekly digital chart.

In August, the group was chosen to replace Beast on MBC Every1's reality show, Showtime, premiering on August 7, 2014. The show followed the group's daily activities and ran for a total of eight episodes.
In the same month, Apink made their official debut in Japan with a showcase in Tokyo, followed by another showcase in Osaka on September 15. A total of 6,000 fans came in attendance, with the group performing their first Japanese-language single, "NoNoNo," as well as a Japanese version of "My My," which was later released on October 22.
Apink's NoNoNo – Japanese Version
The single peaked at number 4 on Japan's Oricon weekly singles chart, while more than 20,000 fans reportedly attended for Apink's debut events held in three Japanese cities.
From September to November, the group helped raise funds for the Seungil Hope Foundation to build a hospital for ALS patients. Also in November, Apink's online fan club surpassed 100,000 members.
On November 13, they won the Best Female Dance award at the 6th MelOn Music Awards for their video of "Mr. Chu".
It was followed by the release of their EP, Pink Luv, on November 24, along with the title track "Luv," composed once again by Shinsadong Tiger. The song debuted at number 2 on South Korea's Gaon Digital Chart and stayed there for two weeks.
It then peaked at number 1 on Gaon's weekly and monthly digital charts, becoming Apink's first number 1 hit. Pink Luv also topped Gaon's weekly album chart within the first week of its release.
"Luv" won first place on various music shows for two straight weeks, scoring Apink their first triple crown wins The Show, Music Core, and Inkigayo. It also made them the only group in 2014 to win first place on the three major Korean music shows for two weeks in a row.
The group won a total of 17 music show trophies for "Luv" during their promotions for the album.
Apink finished the year by winning all music show for the month of December with "Luv" and being the third best-selling girl group in 2014 according to Gaon's year-end ranking.
2015: First solo concert, Pink Memory, Pink Season
On January 10, Apink became the first group to win five consecutive awards on Music Core. In the same month, they won the Digital Bonsang and Best Female Performance Group awards at the 29th Golden Disk Awards held in Beijing, China.
In addition to this, the group took home the Bonsang and Popularity awards at the Seoul Music Awards, Best Female Group at the Korean Culture and Entertainment Awards, and Best Single of December at the Gaon Chart K-Pop Awards.
On January 30 and 31, the group held their first major solo concert called "Pink Paradise" at the Olympic Hall, Olympic Park. The shows sold about 7,200 tickets within two minutes after going on sale.
On February 18, Apink released the Japanese version of their song "Mr. Chu," along with a Japanese version of "Hush". The single reached number 2 on Oricon's weekly singles chart, selling 54,000 copies on the first week of its release.
In the same month, the group made it to Forbes' Korea Power Celebrity list for the first time on the 18th spot. They were also chosen as one of the Best 3 New Artists in Asia at the Japan Gold Disc Awards, organized by the Recording Industry Association of Japan.
On March 22, Apink headlined their first overseas concert, "Pink Paradise," at The MAX Pavilion in Singapore. This was followed by performances at the Korean Times Music Festival in Los Angeles in May, a Music Bank event in Hanoi, Vietnam, and another "Pink Paradise" showcase in Shanghai, China.
On April 19, they released the single "Promise U," which was written by member Eunji to commemorate the group's fourth anniversary. The following month, they released a Japanese version of their 2014 hit song "Luv" as their third single.
It also included "Good Morning Baby" as the B-side track. The group performed the song for the first time at the Girls Award 2015 Spring/Summer in Tokyo on April 29 ahead of the official release. Upon the launch of their latest Japanese single, Apink held release events in Tokyo, Sapporo, Okayama, and Osaka as part of their promotions.
They released their second full-length album, Pink Memory, on July 16, along with the title track "Remember".
On August 22 and 23, the girls held their second solo concert, "Pink Island," at Jamsil Indoor Stadium in Seoul. Following the South Korea leg of their concert, Apink embarked on their overseas activities, beginning with a fan meeting in Thailand, their first concert tour in Japan, and a performance at MTV World Stage in Malaysia. On August 26, they released their first Japanese full-length album, Pink Season.
In November of the same year, Apink announced their first North American tour, including stops in Vancouver, Dallas, San Francisco, and Los Angeles.
On December 9, they released their fourth Japanese single, "Sunday Monday," along with the Japanese version of their song "Petal" as a B-side track.
At the end of 2015, the group earned a spot in the Top 10 for MelOn Music Awards and was recognized as the second best-selling girl group of the year with the sales of Pink Luv and Pink Memory combined.
2016: North American tour, Japan tour, more overseas performances
Apink embarked on their North American tour on January 5, beginning with a show in Vancouver and followed by performances in Dallas, San Francisco, and Los Angeles. In the same month, they received a Bonsang at the Seoul Music Awards and a Disk Bonsang at the Golden Disk Awards. On January 24, they were invited to attend the KKBOC Music Awards in Taiwan. 
The following month, the group released the music video for their first original Japanese song called "Brand New Days". The song was selected as the opening theme for the anime Rilu Rilu Fairilu ~Yousei No Door~.
On March 17, Apink performed at the 10th Asian Film Awards and on April 2, held the mini concert, "Pink Memory Day," in Singapore.
On April 19, they released the digital single "The Wave," written by Chorong to celebrate the group's 5th anniversary, along with a photobook called "Girls' Sweet Repose".
On June 24, Apink performed alongside international acts OneRepublic, Far East Movement, and Bebe Rexha for the MTV Music Evolution in Manila. The following month, they held their second Japan concert tour, beginning with a performance in Sapporo on July 7. Throughout their six concerts in five cities, the group performed in front of 20,000 fans.
On August 3, they released their 6th Japanese single, "Summer Time". As part of their promotions for the single, Apink held release events in seven different cities from August 1 to 7, starting in Fukuoka and followed by Hiroshima, Nagoya, Osaka, Kobe, Tokyo, and Niigata.
The group released their third full-length Korean album, Pink Revolution, on September 26 after a hiatus of one year and two months, their longest break since debut. The title track for the album, "Only One," was used to promote the album, along with B-side tracks "Boom Pow Love" and "Ding Dong". On the same day of its release, Apink held a showcase broadcasted through Naver's V Live app.
The group worked with Black Eyed Pilseung for the title track, as well as other producers such as Shinsadong Tiger and Dsign Music for the B-side releases.
"Only One" topped seven music charts only a few hours after its release, while Pink Revolution sold over 50,000 copies in South Korea within the first month of release. During their showcase, the members said they are now leaning towards a more complex and mature music, rather than their previous released that are "simply fun and catchy".
In November of the same year, Apink embarked on their "Pink Aurora" Asia Tour, which included several destinations throughout eastern Asia, including Taiwan and Singapore. Plan A Entertainment then announced the group's third Korean concert, "Pink Party" scheduled for December 17 and 18 in Seoul.
After the official announcement, tickets to the concert sold out in just over two minutes. Around the same time, Apink returned to Japan for promotions of their upcoming second Japanese album, Pink Doll, set for release in Japan on December 21.
On December 15, Apink made a Korean comeback with their first special album, Dear, despite rigorous activities and promotions for the rest of the year. According to Plan A Entertainment, the special release is the group's way to commend the unwavering love and support from their fans since debut. Dear includes five original songs, three of which were duets sung and written by the members themselves.
A music video for the title track, "Cause You're My Star" was also released on YouTube through Apink and 1theK's official channels. Also featured in Dear are instrumentals and ballad versions of their previous hits, "Mr. Chu," NoNoNo," "Luv," and "April 19th".
2017 to present: Pink UP, Pink Stories, and One & SIX
The group released their seventh Japanese single, "Bye Bye," on March 21, 2017. The single peaked at number 5 on the Oricon chart.
On April 19, Apink released another song dedicated to their fans, "Always".
Two months later, they released their sixth Korean EP, Pink UP, including the title track written by Shinsadong Tiger, "FIVE". The album took the number one spot on Gaon's Album Charts on the first of its release, the group's first since the release of Pink Luv in 2014. "Five," meanwhile, peaked at number 4 on Gaon's Digital Chart.
Throughout the year, their Japanese single "Bye Bye" was followed by two more singles – "More! Go Go" and "Orion" – in the same year. All three singles were then included in their third Japanese studio album, Pink Stories, released on December 27, 2017.
On July 2, 2018, the group released their comeback album, ONE & SIX, featuring the title track "I'm So Sick", produced by Black Eyed Pilseung. With their seventh EP, Apink sheds their cute bubblegum image and transforms into mature, sultry ladies. Also included in the album are five other songs written by members Chorong, Namjoo, and Eunji.
APINK Masked Singer Appearances
Apink Frequently Asked Questions
When did Apink debut?
The group released their debut EP, Seven Springs of Apink, as well as the music video for its lead single, "Mollayo," on April 19, 2011
Apink Members Profile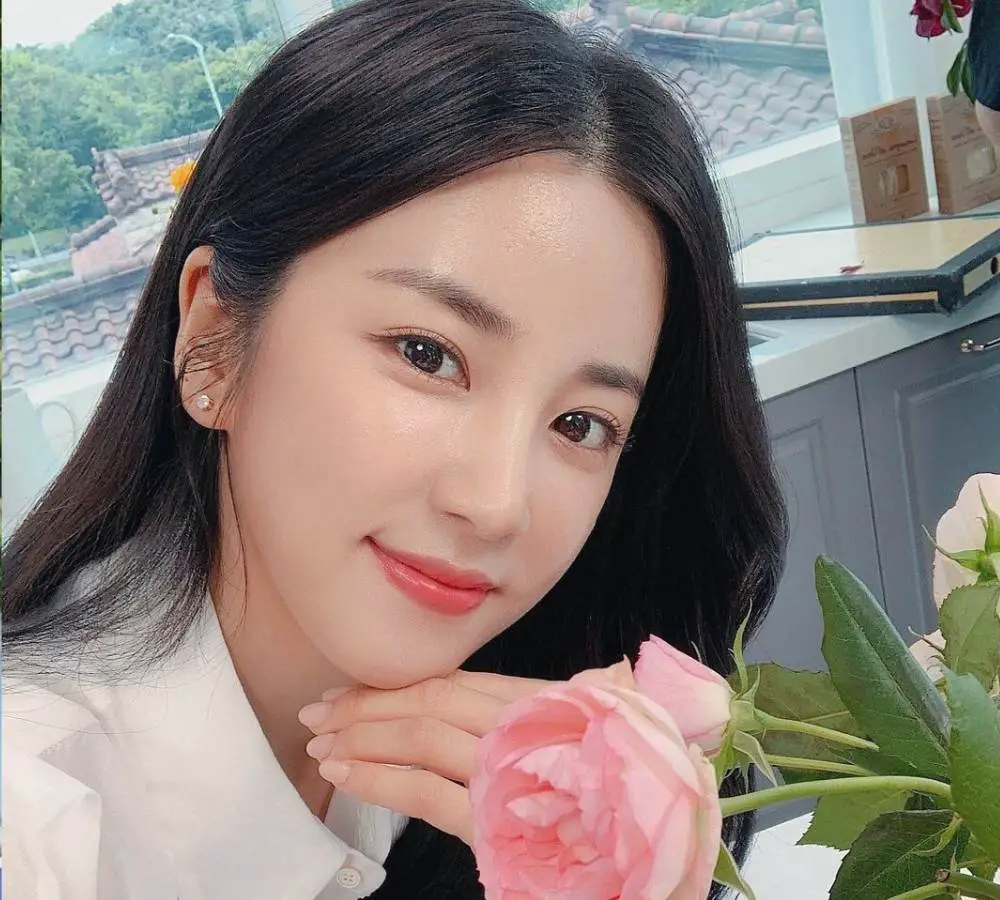 Chorong Profile
Stage Name: Chorong
Birth Name: Park Chorong
Date of Birth: March 3, 1991
Instagram: @mulgokizary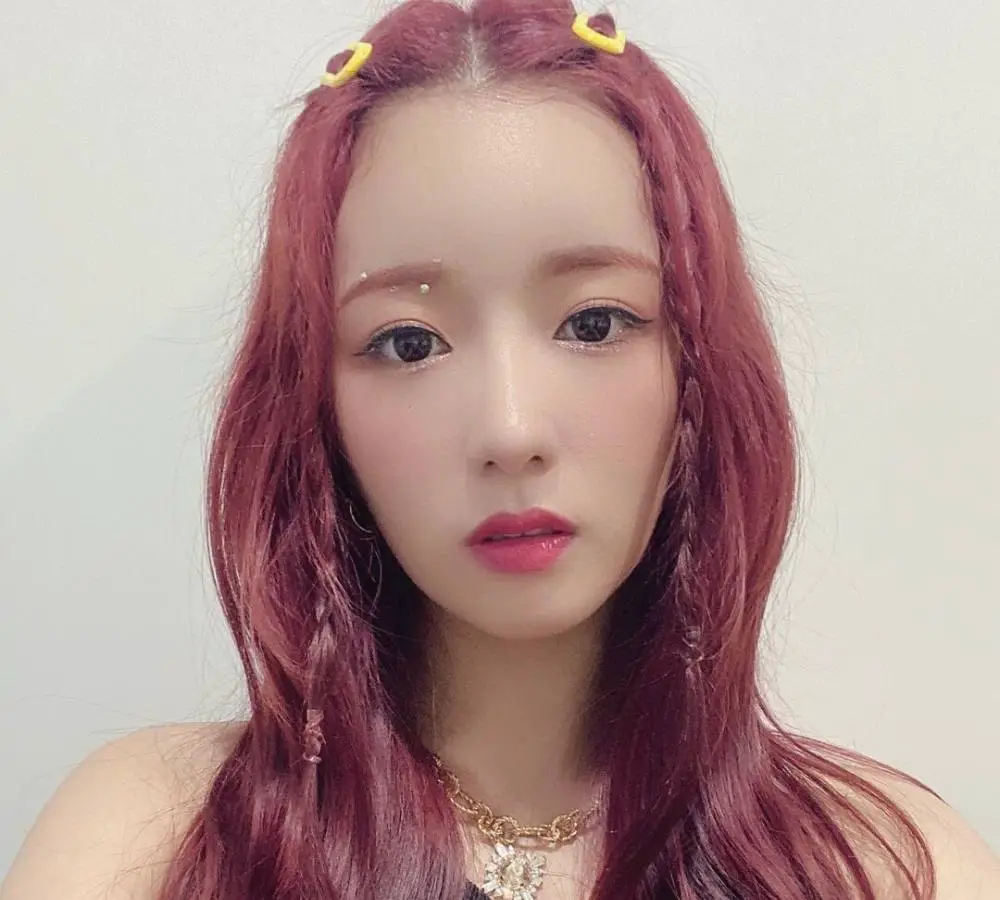 Eunji
Namjoo
Naeun
Hayoung