The Song
Twice's new single Moonlight Sunrise is a great song, but is not going to crack their top 10. It's a nice track though, don't get me wrong.
One of the things that I notice right away is that the entire song is in English. I will check but not sure if there is a Korean version. But that's a great achievement, no question.
The only downside of this is that the accents are a little strong. And that can be a positive or negative depending on your perspective.
Personally, in normal conversation, an Asian person speaking English with an Asian accent is usually enamoring and quite cute. It's attractive. I think that is likely the majority opinion.
However, in an R&B styled music track, I don't think it works as well. My attention is drawn to the accent and it takes me away from the song. It's just my personal opinion, but I think I would have enjoyed this track more in Korean.
The Video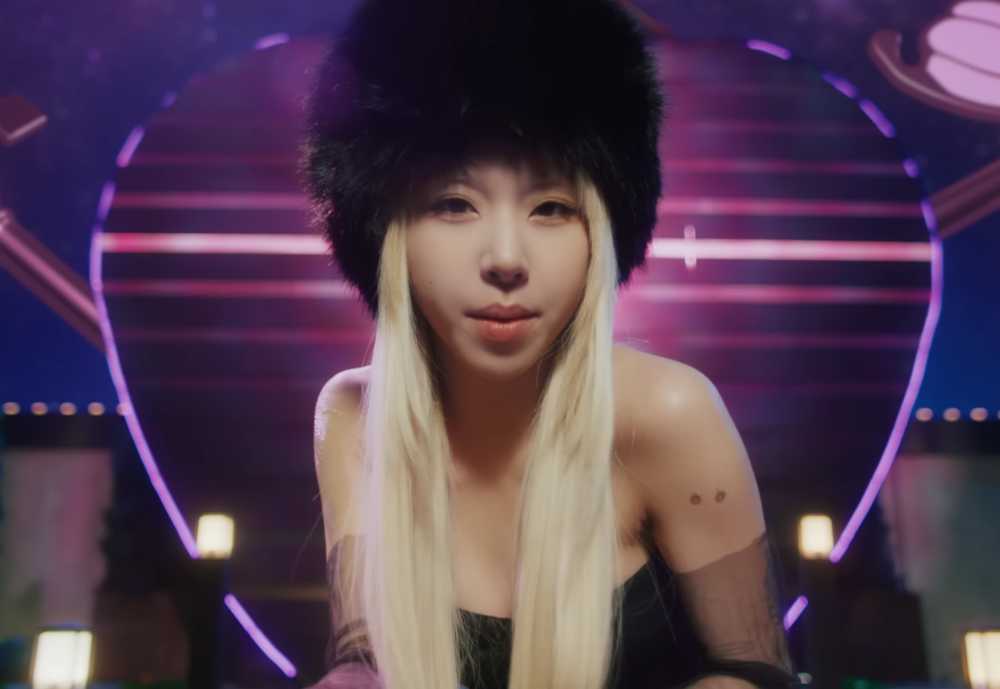 As always, TWICE videos are usually pretty big productions and the ladies are always in exquisite makeup and costumes. Nothing's changed here. I thought the sets, the girls, and choreo was all eye candy from start to finish.
I think I was hoping for at least one surprise moment in the video, but it never really came. It stays even keeled throughout.
I think the highlights are dance sequences. While TWICE never get too over the top with their dancing, they always have heat.
I frankly might have preferred this video been dominated by the dance.
---
What did you think? How do their English accents sound to you? Let us know in the comments below.
Moonlight Sunrise Lyrics
Lyrics: Genius
[Intro: Nayeon, Sana]
Oh, yeah
I guarantee I got ya
[Verse 1: Jihyo, Dahyun]
I've been craving for your love
Can't see nobody but us (Can't see nobody but us)
So I, so I, so I
See you from across the room
Make my way over to you (My way over to you)
I'm trippin' over butterflies
[Refrain: Nayeon, Mina]
Oh, yeah
Baby, I don't really mean to rush
But I'ma really need your touch
If I'ma make it through the night
I got the moonlight
Tequila sunrise
Uh, come take a shot on me, I got ya
[Pre-Chorus: Jeongyeon, Tzuyu]
I don't know how to say this
I hope this song's on your playlist
This feeling's so hard to explain
I don't even know how to talk right now
It's "I need you" o'clock right now
I want you to hear me say
[Chorus: Sana, Jihyo, Momo, Dahyun]
Moonlight sunrise
Baby, come be my starlight
Moonlight sunrise
Oh, baby, just to make you stay
Moonlight sunrise
Baby, let's do it all night
Moonlight sunrise
I guarantee I got ya
[Verse 2: Chaeyoung, Momo, Sana]
Loving undefeated, on your knees pleading
Baby, you can hit up my line when you need it
Said that you tried? Baby, you succeeded
Got a craving, baby, can you feed it?
Took a trip under moonlight
Follow me to the sunrise
Everyday, every night
Ayy, come with me, don't think twice
[Refrain: Mina, Nayeon]
Oh, yeah (Oh, yeah)
Baby, I don't really mean to rush
But I'ma really need your touch
If I'ma make it through the night
I got the moonlight
Tequila sunrise
Ha, come take a shot on me, I got ya
[Pre-Chorus: Chaeyoung, Jeongyeon]
I don't know how to say this
I hope this song's on your playlist
This feeling's so hard to explain
I don't even know how to talk right now
It's "I need you" o'clock right now
I want you to hear me say
[Chorus: Tzuyu, Nayeon, Mina, Chaeyoung]
Moonlight sunrise
Baby, come be my starlight
Moonlight sunrise
Oh, baby, just to make you stay
Moonlight sunrise
Baby, let's do it all night
Moonlight sunrise
I guarantee I got ya
[Bridge: Jihyo, Sana, Momo]
Cards out on the table, what you say?
I need you, you need me, you're mine
I'm your moonlight, you're my sunrise, babe
I guarantee I got ya
[Chorus: Nayeon, Jeongyeon, Jihyo, Chaeyoung]
Moonlight sunrise (Oh)
Baby, come be my starlight (Oh, yeah)
Moonlight sunrise
Oh, baby, just to make you stay (Oh, yeah)
Moonlight sunrise
Baby, let's do it all night (Baby, let's do it all night)
Moonlight sunrise (Oh, yeah)
I guarantee I got ya (Oh-oh)
[Chorus: Tzuyu, Dahyun, Mina, Sana, *Nayeon*, *Jihyo*]
Moonlight sunrise
Baby, come be my starlight (*Ah-ah-ah*)
Moonlight sunrise (*Ooh-ooh*)
I guarantee I got ya (*Moonlight sunrise*)
Moonlight sunrise (*Moonlight*)
Baby, let's do it all night (*Sunrise*)
Moonlight sunrise (*Oh, yeah, yeah*)
I guarantee I got ya (*I guarantee I got ya*)
[Outro: Jihyo]
Moonlight sunrise
lyrics moonlight sunrise, moonlight sunrise review, lyrics moonlight sunrise twice