Oh My Girl is a girl group signed under WM Entertainment.
The group officially debuted on April 21, 2015 and is currently composed of seven members – Hyojung, Mimi, YooA, Seunghee, Jiho, Binnie, and Arin.
They released their first mini album, Oh My Girl, on April 20, 2015.
2015: Formation and official debut
Oh My Girl was first introduced to the public by WM Entertainment as the sister group of B1A4, the long-time artists of the agency.
Prior to debut, the label released teaser images of each of the original eight members of the group on March 29.
April 20 marked the official release of their first mini album, Oh My Girl, which featured their single "Cupid". The group held their debut showcase on the same day and performed on SBS MTV's The Show for the first time on April 21.
Two months later, the group announced that they were preparing for a new album, a mini album slated for release in October.
Come October 7, they released their second mini-album, Closer, with the lead single of the same name, which they immediately began promoting on various music shows.
Oh My Girl Denied Entry to USA Over Misunderstanding
On December 11, Oh My Girl flew to Los Angeles, USA for a photoshoot for their next album jacket and to perform at a special event.
However, they could not get cleared by customs to enter the United States. According to WM Entertainment, customs officials mistook the girls for underage prostitutes due to their props and outfits for their special performance.
The group was said to have been detained for 15 hours. But according to an official of the U.S. Customs and Border Protection, the management was lying about the reason for being denied entry.
Customs officials reportedly decided to deny the group entry as they were identified to be entering the U.S. to perform, and not to go sightseeing as they initially claimed.
The members of Oh My Girl did not have the required P1 performance visa, thus they were denied entry to the United States.
The customs official also denied that the group was detained for 15 hours, and said that they were put on the first available flight back to Korea on the airline they traveled with.
2016: Fandom name, first concert, and JinE's hiatus
Oh My Girl released their third EP, Pink Ocean, on March 28, 2016, featuring the title track "Liar Liar" and the pre-released single "Step by Step".
On the same day, they announced their official fandom name – Miracle – during their comeback showcase for Pink Ocean and on their live broadcast through Naver's V Live app.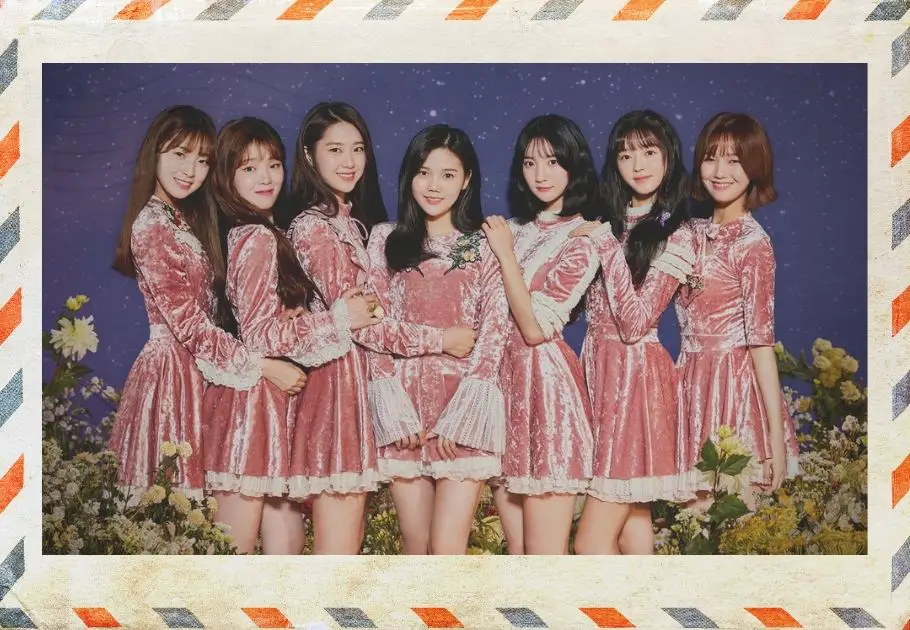 The group promoted two songs from the EP simultaneously – "Liar Liar" and the B-side track "Step by Step", which was written by B1A4's Jinyoung – on their comeback stages and guerilla concerts in Hongdae and Sinchon.
Two months later, they promoted "Step by Step" for four days straight on the music shows M! Countdown, Music Bank, Music Core, and Inkigayo.
On May 26, Pink Ocean was reissued as Windy Day with two additional songs, "Windy Day" and "Stupid in Love". Along with it came the Chinese version of "Liar Liar", which was exclusively released in Pink Ocean on online streaming services in China.
On August 1, the group released a special summer album, Listen to My Word, featuring four re-arranged versions of classic K-pop songs. The title track "Listen to My Word (A-ing)" was a remake of the hit song by girl group Papaya, with a reggae mix featuring the duo Skull & Haha.
Also part of the album are "Midsummer Night's Christmas" (1990) by Lee Junghyun, "Lies You Can See" (1998) by Kim Hyun-chul , and "Je T'aime" (2001) by Hey.
The album became Oh My Girl's first to top the weekly charts, with the lead single charting at number 15 on the Gaon Digital Chart on the week of its release.
Following the success of their summer album, Oh My Girl held their first solo concert, titled Summer Fairytale, at the Blue Square Samsung Card Hall in Seoul on August 20 and 21. Tickets were made available for purchase on July 22 and were sold out within three minutes, breaking the record for the fastest sold-out concert for a rookie group.
However, on August 25, WM Entertainment released a statement announcing member JinE's hiatus from group activities while receiving treatment for anorexia nervosa, an eating disorder characterized by a fear of gaining weight resulting in food restriction.
2017: Coloring Book and JinE's departure
On March 13, WM Entertainment announced on Oh My Girl's fancafe that their next album is scheduled for release in April. But JinE will not be taking part in the album promotions in favor of continued treatment and recovery. The agency also stated that JinE's health has improved since the previous year and that they are focusing on long-term treatment for her.
On April 3, the group released their fourth EP, Coloring Book, with the title track of the same name. During their comeback showcase for the album, it was revealed that the pink whale shown in the song's music video was made in reference to the inactive member.
However, on October 30, WM Entertainment confirmed that JinE's contract with the company had been terminated and that she had officially left the group due to continued health issues.
On December 23, the agency announced Oh My Girl's comeback on January 9 with their fifth EP, Secret Garden.
2018: Secret Garden and Banana Allergy Monkey
With the release of "Secret Garden", the lead single from their fifth EP of the same name, Oh My Girl won their first music show trophy since debut on SBS MTV's The Show on January 23, 2018, followed by a second win on Show Champion the next day.
On April 2, the group released a pop-album titled Oh My Girl Banhana – Banana Allergy Monkey, a special release for the group's sub-unit, Oh My Girl Banhana, which consists of members Hyojung, Binnie, and Arin.