LOVELYZ is a South Korean girl group formed by Woollim Entertainment in 2014.
Composed of eight members – Baby Soul, Jiae, Mijoo, Kei, Jin, Sujeong, and Yein – Lovelyz is the first girl group to debut from the agency.
Their debut album, Girls' Invasion, was officially released on November 17, 2014.
2014: Formation and official debut
Woollim Entertainment first announced Lovelyz's debut on November 5, 2014.
The girls initially had Seo Jisoo as one of their members, but she withdrew from the group prior to debut due to personal reasons.
On November 10, the group released their first digital single "Good Night Like Yesterday".
They held their debut showcase on November 12 at the K-ART Hall in Olympic Park, and performed on their debut stage the following day on Mnet's M! Countdown.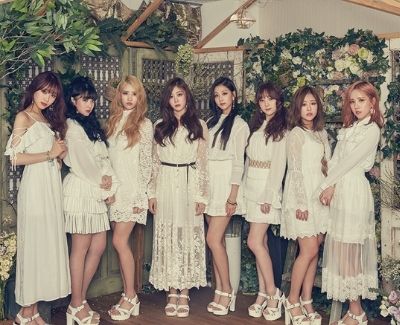 Their debut album, Girls' Invasion, was officially released on November 17, featuring the lead single "Candy Jelly Love".
It took the first spot on Japan's Tower Records albums chart and ranked ninth on Taiwan's Five Music Korea-Japan weekly chart.
On December 21, Lovelyz took part in the annual SBS Gayo Daejeon music festival for the segment Strong Babies, which also featured other rookie groups in the Korean music industry.
Lovelyz performed their song "Candy Jelly Love" as well as "Moves Like Jagger" along with other newly debuted groups Red Velvet, Winner, and GOT7.
2015: More albums and Jisoo's return
On March 3, 2015, Lovelyz released Hi, a repackaged edition of their debut album Girls' Invasion, including the original tracks and two additional songs.
On March 5, they performed a comeback stage with Hi and Joyland on Mnet's M! Countdown. Their promotions for Hi went on until the end of April.
On April 22, Lovelyz participated in the KCON 2015 Japan M! Countdown show attended by at least 15,000 people.
This marks the group's first overseas activity since debut. It was followed by a performance at the Dream Concert in the Seoul World Cup Stadium on May 23.
On August 27, they performed at the Korea Brand and Entertainment Expo in Shanghai, China along with their labelmates Infinite.
On the same day, Woollim Entertainment announced that Jisoo will be rejoining the group for their upcoming mini album after a bout with depression brought about by her pre-debut scandal.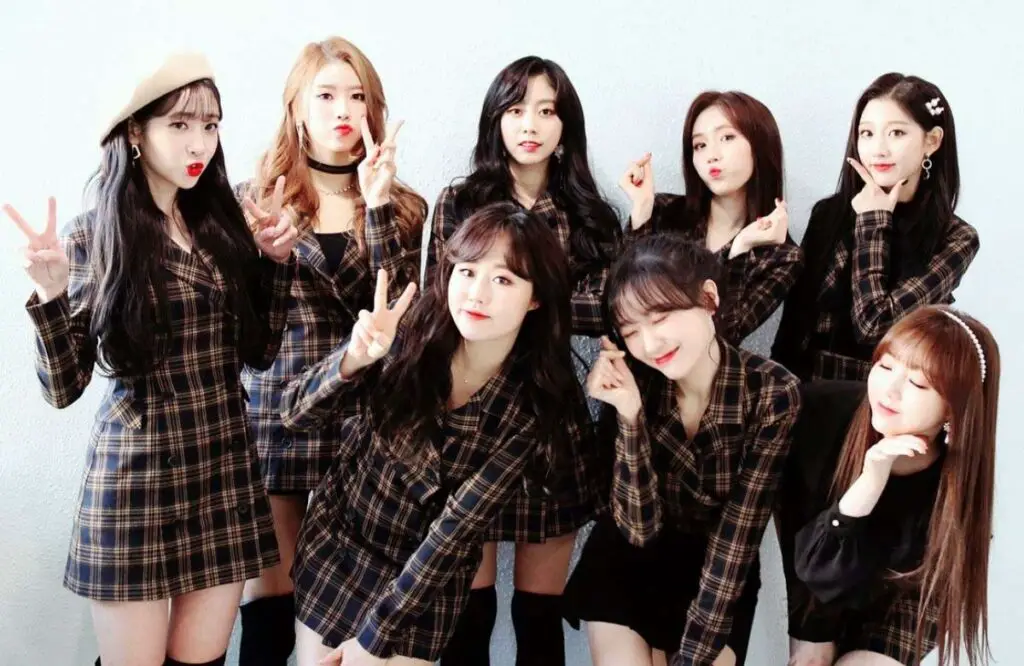 The group pre-released their single "Shooting Star" on September 14, followed by the official release of their second EP, Lovelyz8, on October 1, 2015.
The EP features a total of seven tracks, including the pre-release single "Shooting Star" and the title track "Ah-Choo".
Music video for "Ah-Choo" was also released on October 1 with a cameo appearance by Infinite's Hoya.
On October 31, Lovelyz appeared as guests on Yoo Hee Yeol's Sketchbook where they performed an a cappella rendition of the Michael Jackson classic "Beat It".
The performance brought attention to the group after it was broadcast on Fox News Channel in the U.S. and was covered by other foreign media.
The group held their first fan meeting and mini concert, titled Lovely Day, on December 5 at Ax Korea.
Tickets to the event were sold out within five minutes. And on December 7, Lovelyz released the three-track single Lovelinus, which was named after their official fan club.
The music video for the title track "For You" was released on the same day.
2016 to 2017: Reality show, A New Trilogy, and first major concert
In 2016, Lovelyz ventured into television with their first reality show, Lovelyz in Wonderland, which aired on February 2 on SBS MTV.
Around the same time, their song "Ah Choo" continues to maintain its spot in major music charts in Korea since its release, making it the group's biggest hit.
On April 25, they released their second mini album A New Trilogy, containing a total of seven tracks with the lead single "Destiny".
The title track debuted at number 7 on the Gaon Digital Chart, the group's highest charting song so far.
In November 2016, Lovelyz announced that they will be holding their first solo concert, titled Lovelyz in Winterland, at the Blue Square Samsung Card Hall from January 13 to 15, 2017.
During the concert, it was revealed that the group is preparing for a comeback in February.
Following this announcement, Woollim Entertainment also made an official announcement that Lovelyz is scheduled to released their second studio album, R U Ready?, on February 27.
However, member Yein will not be part of the promotions for the new album after sustaining an ankle injury during preparations for the comeback.
Yein is set to return to the group and join promotions on March 23 for their M! Countdown appearance.
After the release of R U Ready?, Lovelyz made another comeback with their second repackaged album, Now, We, on May 2.
The album topped the Gaon Album Chart upon its release and earned the group their first ever music show win on May 16 through SBS MTV's The Show.
On November 14, 2017, the group returned with their third mini album, Fall in Lovelyz, with the lead single "Twinkle".
They promoted the song on various music shows and won another music show trophy on November 28.
2018 to present: Heal
Woollim Entertainment announced on April 10 that Lovelyz will be releasing their fourth mini album titled Heal on April 23.
The album features six tracks, including the lead single "That Day", which was composed by Sweetune. The group held a comeback showcase for Heal at the Blue Square iMarket Hall on the same day of its release.
The showcase was broadcast live through Naver's V Live app. On May 1, they won their first win for "That Day" on SBS MTV's The Show.
LOVELYZ Members Profiles
Baby Soul
Jiae
Mijoo
Kei
Jin
Sujeong
Yein